Take Control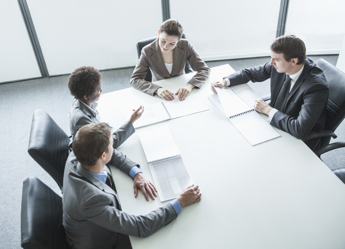 Most civil cases filed in Florida will be mediated by court order or by agreement at some stage in the litigation. In fact, Chapter 44 of the Florida statutes generally addresses mediations and provides that except in certain limited circumstances, a Court must upon the request of a party, refer to mediation any filed civil action for monetary damages. Additionally, pre-suit mediation may be required by statute or by an underlying agreement, or the parties may independently and voluntarily decide they want to submit their dispute to pre-suit mediation. Again, mediation may occur pre-suit, or after the lawsuit is filed.
The Mediation Process
Mediation is a facilitated negotiation process where a skilled third party neutral assists the parties to reach an acceptable resolution by putting them in control and affording them the opportunity to determine the outcome.
Why Select Oscar A. Sanchez
Oscar A. Sanchez is a member of several professional memberships and activities in mediation and legal communities including:
Florida Bar Judicial Nominating Procedures Committee, Member, 2011-2016
Florida Bar Grievance Committee 11-J, Member, 2007-2010
University of Florida Law Alumni Council, President, 2003-2004
University of Florida Law Center Association, Inc., Board of Trustees; Chair, 2015-2017; Vice Chair, 2013-2015; Chair of Membership Orientation Committee, 2013-2015; Chair of Stewardship Committee, 2011-2014
University of Florida Association of Hispanic Alumni, Member of Board of Directors, 2011-2015; Secretary, 2015-Present
Eugene P. Spellman Chapter of the American Inns of Court, Member
Attorney Advertising
The information on this website is for general information purposes only. Nothing on this site should be taken as legal advice for any individual case or situation. This information is not intended to create, and receipt or viewing does not constitute, an attorney-client relationship.